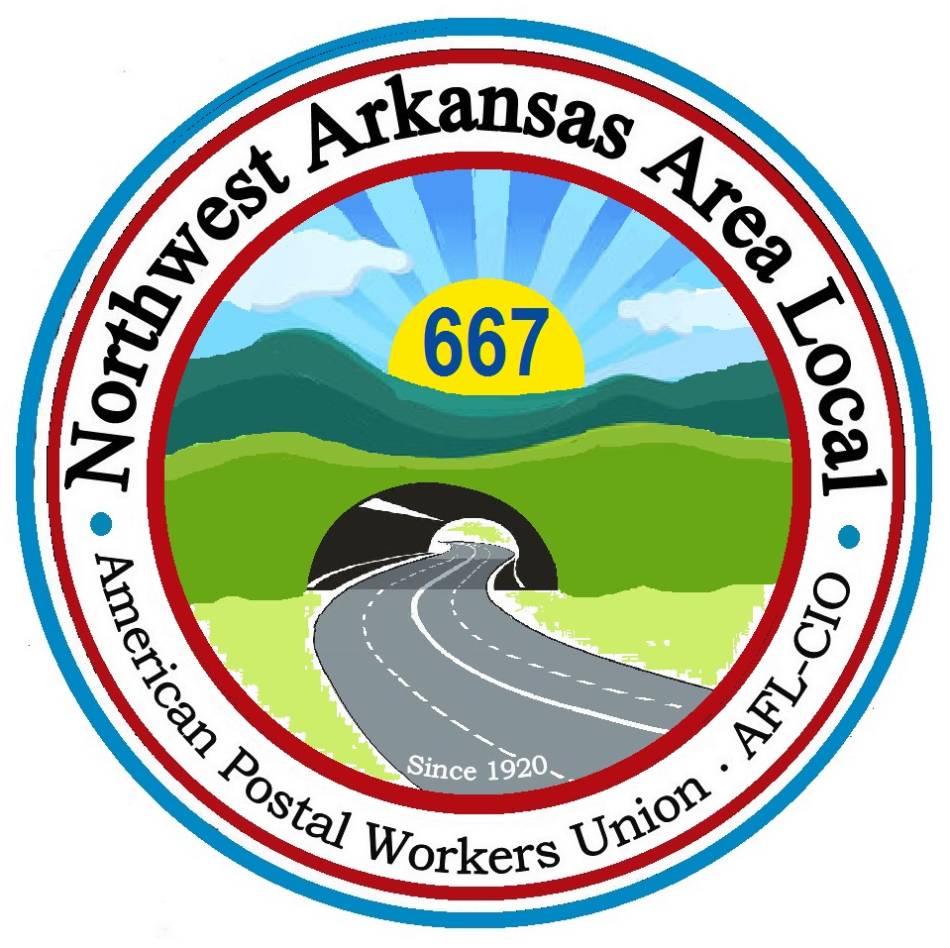 Affiliated with the
Arkansas Postal Workers Union,
the Arkansas AFL-CIO,
the Accident Benefit Association
and the APWU Postal Press Association.
Established May 1, 1920 as Local 667
of the National Association of Post Office Clerks.

"ILLEGITIMI NON CARBORUNDUM"

NEWSBULLETINS


The Local Meeting and ELECTION will be held early --
this coming Sunday, October 2, 2016, at 2:00 pm, Denny's Restaurant in Springdale
(just off Exit 72 of I-49 on Sunset Ave).