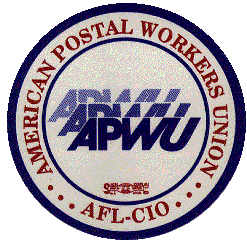 Fayetteville, Arkansas Local 667:
affiliated with the
Arkansas Postal Workers Union,
the Arkansas AFL-CIO,
the Accident Benefit Association
and the APWU Postal Press Association.
Established May 1, 1920 as Local 667
of the National Association of Post Office Clerks.
"ILLEGITIMI NON CARBORUNDUM"

Serving and representing postal employees in
Elkins, Fayetteville, Huntsville, Lowell, Prairie Grove, Siloam Springs, Springdale, Rogers and West Fork, Arkansas.
NEWSBULLETINS


WELCOME TO THE SILOAM SPRINGS MEMBERS WHO HAVE JOINED OUR LOCAL.
Check out LINKS above for the fillable and downloadable FMLA forms.